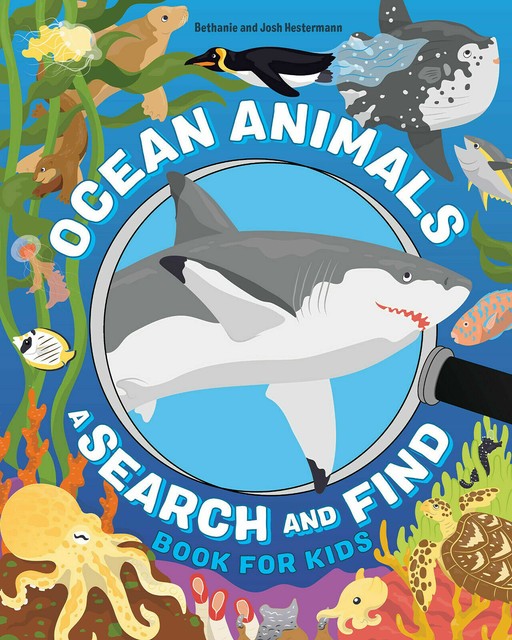 Reading this title reminded me of what it felt like to be a kid.  Back then, I seemed to be interested in learning about everything as my tastes had not yet narrowed down.  For kids who would like to explore sea life this is a fun  book.  It is organized by different types of water environments as for example, open ocean, the deep sea, a coral reef, etc.  There are lots of interesting facts on each two page spread.  For example, when I read about a kelp forest, I learned that sea otters can store food in their armpits.  Who knew?  These and other facts intrigued me as I went through this book.
Each two page spread provides information on that ecosystem and what is found within it.  There are then things to find in the illustration in true search and find style.
Many thanks to the publisher, Callisto, for this title in exchange for an honest review. I recommend this book for young elementary school aged children.